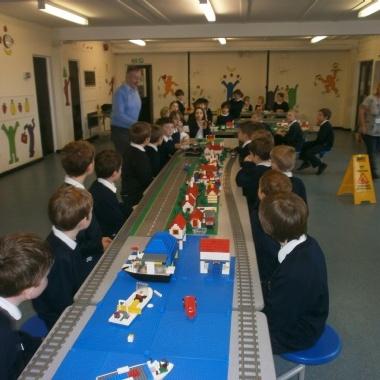 The children of 'Lego Club' were invited to an afternoon 'Lego Workshop'.
The children had a great afternoon building towns, farmyards, beaches, boats, etc. They learned how to build a strong hurricane proof house and how to make a sloping roof.
Some children worked independently, others worked as a team. There were some very imaginative structures.