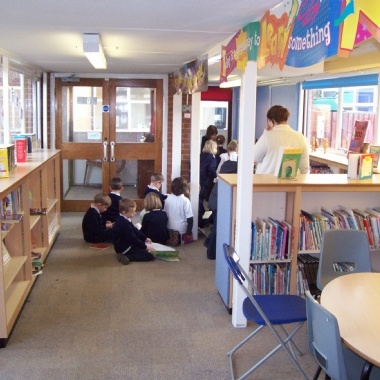 The children of Bengeo School love to read and are often found with their head in a good book.
The library was refurbished five years ago by our parents' Association . They have been responsible for many of the popular elements around the school. There are trim trails or climbing frames in every playground, iPads and laptops in each key stage, as well as lots of prizes for assembly and fun events for the children. We have just had Bengeo Day which was a marvellous family fete day . The sun shone and several hundreds of people came along to watch either the arena events or to have a go at the sideshows and enjoy the refreshments. The money raised from this event will again be used to enhance the school.
Many thanks to all our wonderful parents!