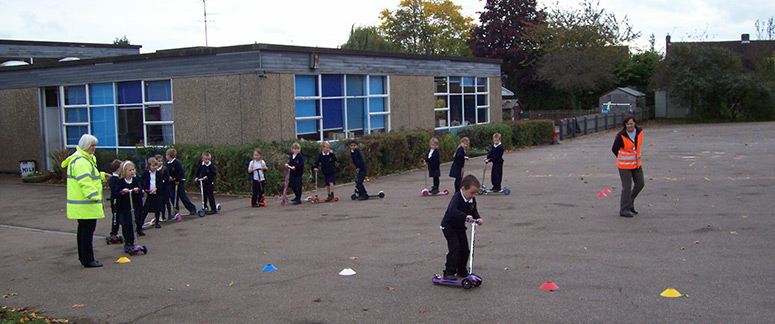 We have four classes in our Key Stage 1, two in both year groups. The children are aged from 5 years to 7.
Each class also has at least one Teaching Assistant who works every morning. Year 1 have some afternoon support from a teaching assistant. Year 2 has some hours of extra support which is generally used to deliver "catch up" programmes to groups of children.
Key Stage 1 Curriculum
In Key Stage 1 we start every day with a reading session. The core subjects of maths and English are taught every day (usually in the morning), we also have a daily phonics session. The other subjects are science (also a core subject), information & communication technology (ICT), history, geography, art, design & technology (D&T), physical education (PE), religious education (RE), music and personal, social and health education (PSHE). Most days finish with a story being read to the class. All subjects are taught to the whole class with the exception of maths and phonics which are taught in ability groups. The subjects are taught, as much as possible, through topics (eg. Fire) as the linking of ideas & knowledge enhances meaning and understanding for the children. The topics are set out in termly Curriculum Overviews for parents/carers.